The Festival Malta part 2
Finally back from The Festival Malta and here is a summary of Part 2:
After an amazing celebration of our Nathional Day during The Festival Malta, I had to rehab a bit before Main Event 1C on Thursday :)
I started the day with some noodlesoup at Wagamama with Nos and Rune. The guys went straight to play, but I took 1 hour massage before I was rested and ready for play.
The Main Event did not go so well for me. Short summary is that I was card dead until I was so short that I had to do something. When I had to do something I actually got some cards. I jammed 10BB UTG with a good hand, KJs. Everyone folded. In SB I picked up ATs and was in heaven when HJ limped, button raised to 3,5k, I jammed my 11,2k and magically got fold around. Unfortunately I felt to rich with my 18k after this hand, and ended up bluffing away the whole stack after picking up AKo in button.
I decided to not play anymore this day. So I did some research and got a tip to test Zest for a good dinner. The recommendation was really good! Everyone at the dinner enjoyed it. I did not try it, but the Duck Teppanyaki looked amazing! Rune and I shared a bunch of dishes, and we absolutely loved the Toro Maki with truffleoil. We actually went back 2 times just to eat the Toro Maki.
On Friday I decided to not do more bullets in main, and rather go for lots of sideevents. First of was lunch with a bunch of ladies before Ladies Event kl.16.00. I busted 2 bullets quickly on not so good play. So I decided to take a break from poker and go out and eat dinner. Beate Etim ended up winning Ladies Event, GG!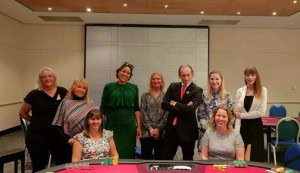 Foto: The Festival on Facebook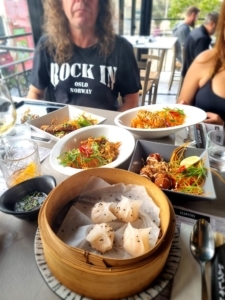 We ate dinner at Kuya Asian Pub. Very good streetfood, good wine, not so good Pina Colada.
After dinner we joined the PLO/PLO8 125€ kl.21.00. I do not play online when I play live, but the rumours about insane overlay in Coolbet Open Online Main Event, made me play a Day 1 flight at the same time as I played the PLO/PLO8. I runned good and bagged both CBOO and spun up my stack live. Unfortunately I died on 11th place, very close to the money. Leif Eddy got 3rd place in this event, GG!
On Saturday I hanged out for many hours at Raffael Restaurant in the marina. It absolutely looks like a typical tourist trap, because of the nice location. But the food and wine was really good! I had greek salad for breakfast/lunch and later I had the rabbit for dinner. Rune joined me before we headed back to the casino to play Mystery Bounty.
The Mystery Bounty had a very good structure on Day 1. We played down to ITM, 15% of the field. Average did not go below 50bb through most of the day. This tournament went really well and I bagged over average before Day 2. Mincash was only 200€, and the average bounty was 670€ on Day 2 when we started with 30 players left. I had made lots of plans on how I was going to calculate the changing bounty pool, after being inspired reading 100 pages in Dara O'Kearneys PKO book. But unfortunately I died in my second hand of the Day 2.
The hand I died in was like this. 2 persons on my table was shortstacks. The rest of us had over average, and they all covered me. I started the hand with ish 50bb. Blinds 2k/4k. I open 8k in HJ with AQss (praying button with 3bb was going to go allin, but he folded). SB, a young guy that I knew was living on Malta to grind poker, 3bett to 30k. I call. Flopp is A97ccc, all clubs. He cb small, 15k. I call. Turn another 9. He betts 56k, ish 60% pott. This seems popular, so I call. River is a Q, no club. He puts me allin. I have 114k left and guess I have to call because his range can be less tight vs what I can call with, since he cover me. I checked the hand in GTO Wizard and the summary if you only think chip ev is close to my line. The only difference is that on turn, GTO suggest that I rather jam than call. But it is close.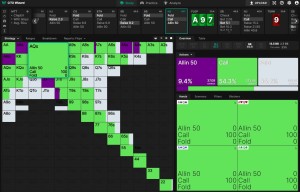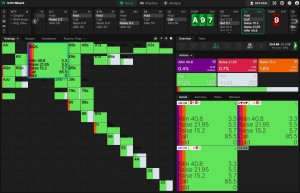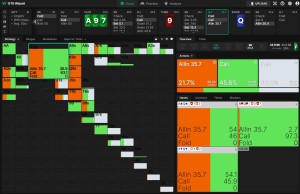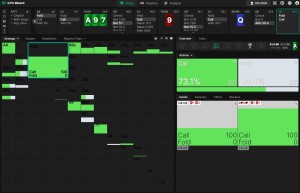 I think it is interesting to see what the books says, and also think/discuss what do we think people do in real life. Do we really think this young guy bluff river in an 2X avg pot so early on Day 2 of a Mystery Bounty live? Well, I thought so, so I called. I was quite sure he was aware that I knew that he covered me, so he could put max pressure on me and he could of course just have AK. We will never know though, in this case he had Q8cc for a flopped flush, so all I know is that in this case he just valuebetted me out of the tournament ;)
After this Svein Olav told me he got AA vs the young guys JJ after I left the table. Svein Olav doubled up and ended up winning the whole tournament! GG!
I posted the hand from GTO Wizard, to show you how easy it is to plot in a hand and see what the book thinks.
After the early exit, I had nothing else to do than to go down and rail Nos and Brenden in Main Event. Nos had promised me free bar as long as I was on the rail, so it was happy times with both Nos and Brenden reaching the final table. Nos finished 5th place and Øystein Brenden 1st place! Super GG :)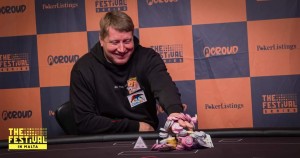 All in all the poker did not go so well for me, but The Festival delivered socialy! I had a blast with so many beautiful people from the stream community.
What I love about The Festival trips is that we are not sooo many people traveling from the stream community vs Norwegian Championship. So I feel that we get more time to get to know each other. On this trip I got to spend quality time with lots of people I havent had the pleasure of spending so much time with earlier. I got to go on shoeshopping with Paula Summerbirdie, I got to eat and drink with so many people I only know through the stream community. And for me this is the nr 1 reason I love poker, the social part. To get to know so many people, just because we have one common hobby!
Now I am already looking forward to the next trip, Coolbet Open in Bratislava 4-11 september!  All info on how to qualify here.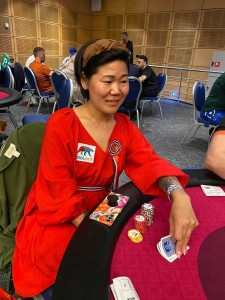 Foto: Svein Olav Coolbet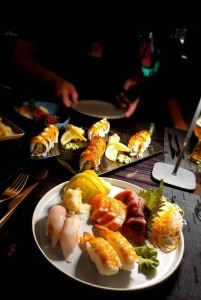 Last dinner on Zest to celebrate Nos 5th place.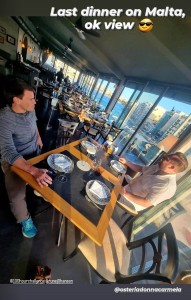 Last day we went to Osteria Donna Carmela. Insane view and amazing food and wine!
If you want to say hello this summer I will be streaming every Tuesday and Friday kl.20.00 on https://www.twitch.tv/jevakim 
You can also follow me on Instagram: Jevakim84
Vi spilles! :)
Andre nyheter